October 15, 1995 - Birdland Cabaret, Halifax, NS (Halifax Pop Explosion)
Eric's Trip Gigography October 15, 1995 - Birdland Cabaret, Halifax, NS (Halifax Pop Explosion)
Artist
ELEVATOR TO HELL

Rick White (vocals, guitar)
Tara Landry (vocals, bass)
Mark Gaudet (drums)
Chris Thompson (drums)
Ron Bates (keyboards, bass)
Crew
Nick Other (Sound Engineer)
Schedule
Load In

…:…

Soundcheck

…:…

Doors

6:00 PM

Elevator To Hell Showtime

6:30–7:00 PM

Monoxides Showtime

7:15–7:45 PM

Thrush Hermit Showtime

8:00–8:30 PM

Dambuilders Showtime

8:45–9:30 PM
Soundcheck
No Info
Set incomplete
The Who

Clearly See Me

Why I Didn't Like August '93
Set Range
Circulating Recordings
No Info
Uncirculated Recordings
AUD#1 A recording of the show is known to exist, wherein the band performed 10 songs (as featured on the tape, they could've performed more), but it is not circulating .
AMT VID#1 A video recording of at least a few songs, are known to exist, as per a review posted by Tara Wittchen on SloanNet messageboard.
Notes
Set times come from an unscanned photograph of the show poster - also unscanned, per a fan.
Each band performed a 30 minute set, with 15-minute interval set changes per each band.
Press Reviews
Memorabilia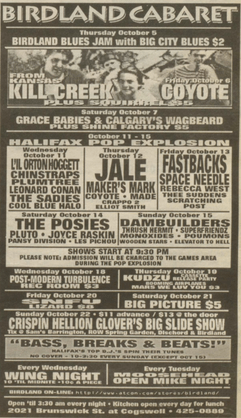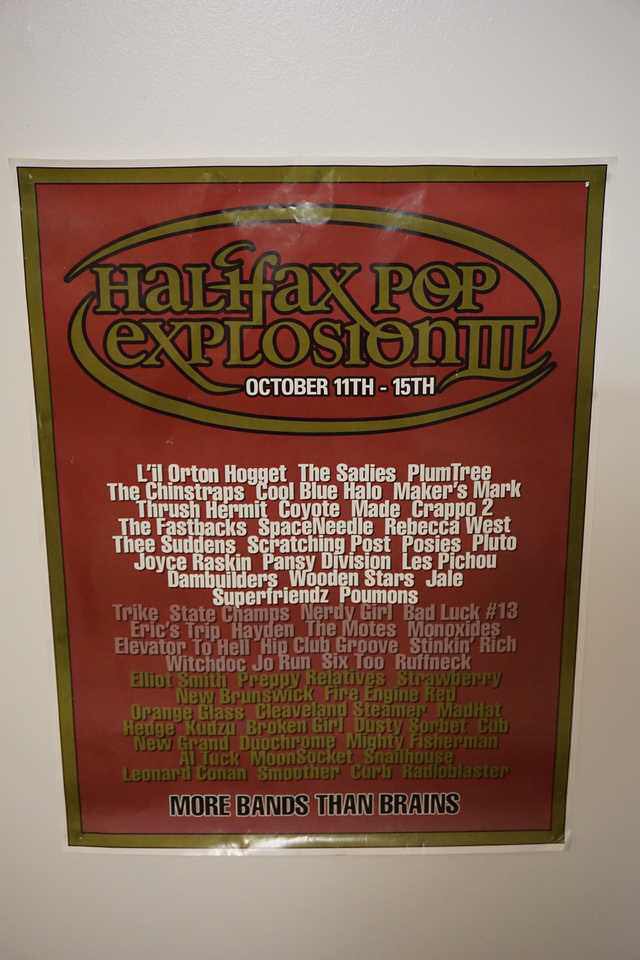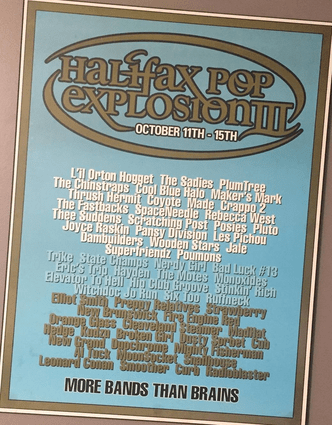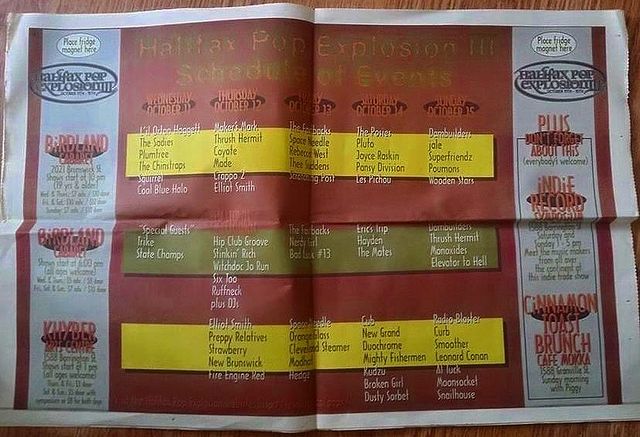 Images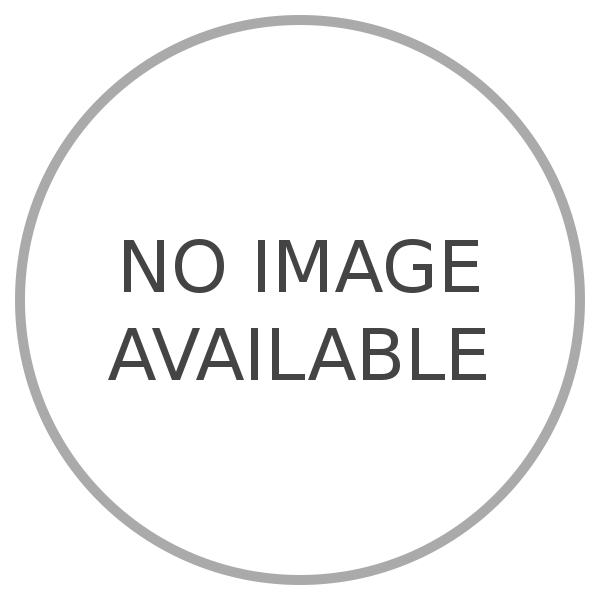 ---