February 25, 1995 - Birdland Cabaret, Halifax, NS
Eric's Trip Gigography February 25, 1995 - Birdland Cabaret, Halifax, NS
Artist
ERIC'S TRIP

Rick White (vocals, guitar)
Chris Thompson (guitar)
Mark Gaudet (drums)
Julie Doiron (vocals, bass)
Crew
Nick Other (Sound Engineer)
Schedule
Load In

…:…

Soundcheck

…:…

Doors

…:…

Thee Suddens Showtime

…:…

Eric's Trip Showtime

…:…
Soundcheck
No Info
Set incomplete
My Bed Is Red

Your Always Right

View Master

Always There

I'm So Near Here

Anytime You Want

Lightly Feeling

Frame

Girlfriend

December '93

Mirror

Feeling Around

Stove

New Love

My Room

Happens All The Time

Warm Girl

Sunlight

Encore:

Lost

Waiting All Day

Smother

Blinded
Set Range
Circulating Recordings
No Info
Uncirculated Recordings
AUD#1 - A Recording of this show, as mentioned by an attendee of the show in a comment on social media (Facebook), is known to exist, but isn't circulating.
Notes
The Setlist above comes from the handwritten setlist, acquired by an attendee at the show, which was posted to social media (FB). The attendee also recalled the encore for the evening.
The band's show was reviewed by James Covey in Dalhousie Gazette, as well as a post on Sloan.net (sloannet@sloanmusic-com/msg00769.html)
The band had lots technical difficulties during the beginning of the show, according to an attendee.
Press Reviews
Memorabilia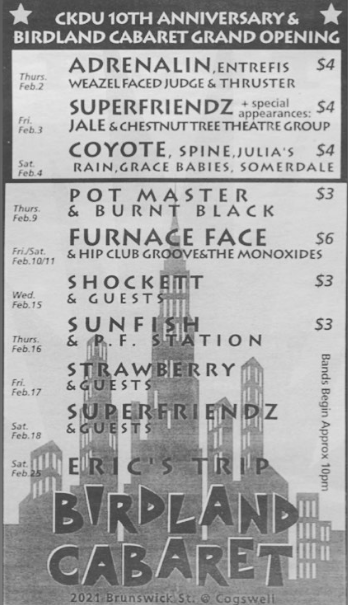 Images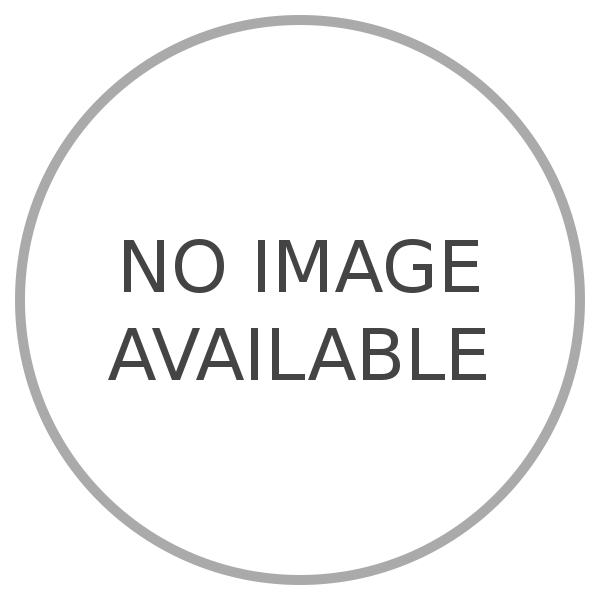 ---