September 30, 1991 - Le Kacho, Moncton, NB
Eric's Trip Gigography September 30, 1991 - Le Kacho, Moncton, NB
Artist
ERIC'S TRIP

Rick White (vocals, guitar)
Chris Thompson (guitar)
Ed Vaughan (drums)
Julie Doiron (vocals, bass)
Promoter
Naked In The Marsh Records / CKUM-FM
Schedule
Load In

…:…

Soundcheck

…:…

Doors

6:30 PM

Purple Knight Showtime

7:00 PM

Eric's Trip Showtime

…:…

Bad Luck #13 Showtime

…:…

Idee Du Nord Showtime

…:…
Soundcheck
No Info
Set incomplete
Beauty Was All Froze

Lost Inside

Beatings

Fall

Close Your Eyes
Set Range
Circulating Recordings
VHS Footage of this show, featuring the song "Lost Inside" (from the soundbaord mix), was featured in Eric's Trip: 1990-1996, on Vimeo.
Uncirculated Recordings
A Soundboard recording is known to exist, but isn't circulating, beyond "Lost Inside", as stated above. It is unknown if the full show was recorded.
Notes
This was Ed Vaughan's last show, prior to the band becoming a three-piece for a short while, until Mark Gaudet joined in December, 1991.
Press Reviews
Memorabilia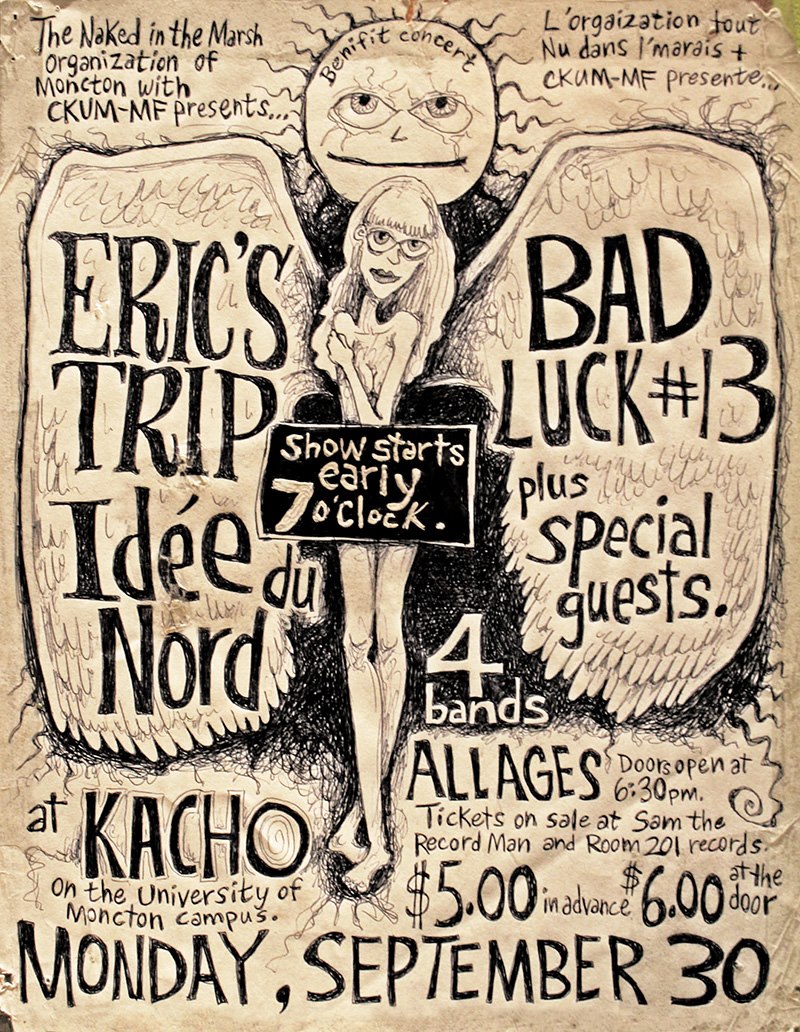 Images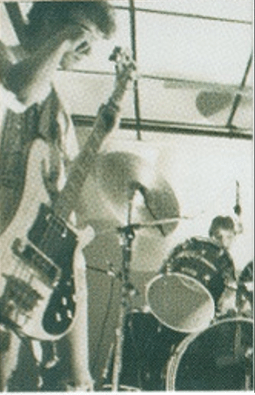 ---